Now available here: The coogelbahn.de construction book for GraviTrax!
28 construction manuals for complete tracks and tricks with GraviTrax
Step by step instructions in words and pictures!
Over 300 pages of building fun with your marble run!
Parts list with each instruction
Template for printing your own height stones!
For only 10,90 € including free updates!
The ordering process is only available in German, but you will receive the English version of the book!
What do I need for this book?
The book offers building instructions for complete courses, but should rather be an inspiration for you to build your own cool courses.
If you own the starter set of GraviTrax, you can do very little with the book. Except maybe marvel at great tracks 😉
Some additional extensions like Gauss cannons, jumpers, cascades etc. are a must have. Also helpful is the tunnel and bridge extension. For tracks with GraviTrax Pro only the vertical parts of one Pro Starter Set are used. For the everlasting lack of height stones there is a template in the book for printing your own height stones!
Pictures from the contents of the book can be seen further down on this page!
What do I get?
PDF file (approx. 80 MB)
305 pages, completely illustrated
Can be used on computer, tablet etc.
Updates to the book
You will receive the book as a PDF file. You can open it on your computer, smartphone or tablet and use it directly at your "construction site". The file is about 80 megabytes in size. Each construction manual contains a list of all parts that are needed.
The download is available directly after the payment process with PayPal.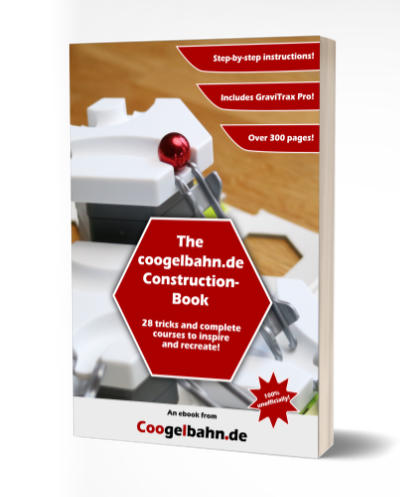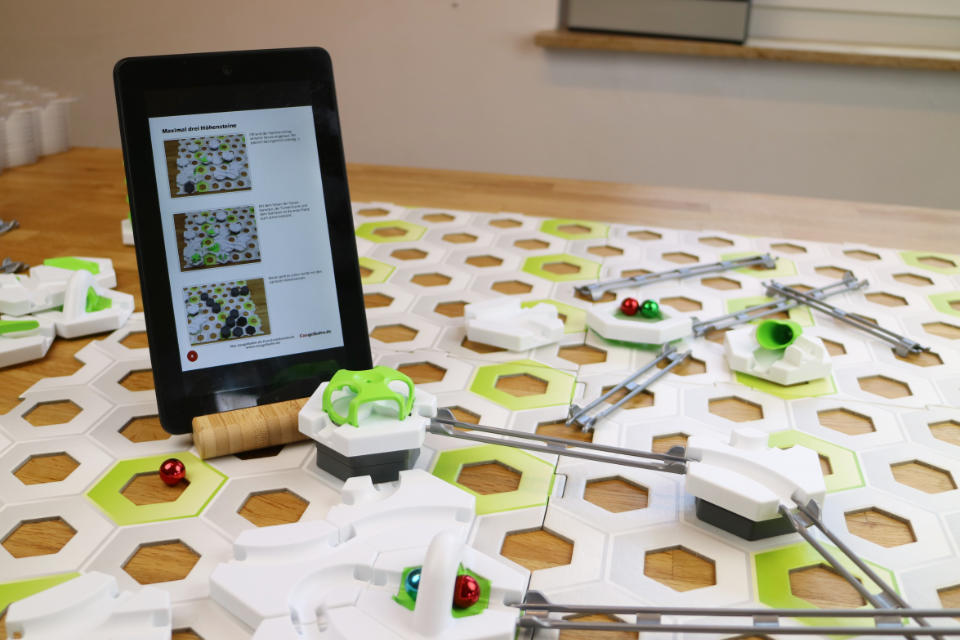 Free updates to the book
An ebook has one big advantage: It can be updated very easily! These updates to the book are also available to buyers – free of charge, of course, so without having to buy again!